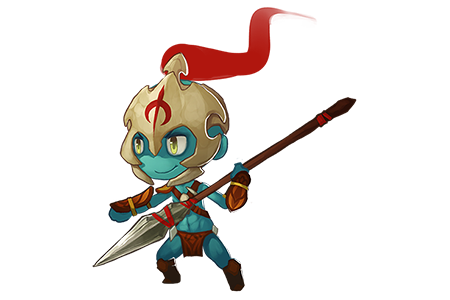 The nemesis of all mounted troops, Spearman are experts at dishing out poison damage using poison-tipped spears when they awaken.
4 points
DPS (Single-target, small AOE), Anti-calvary
Cavalry, Pachyderm
Archer, Catapult
| Skill | Description |
| --- | --- |
| Spear Counter | When knocked back or away, the Spearman blocks damage and deals basic damage to the attacker. |
| Piercing Reduction | Grants immunity to stunning effects and reduces damage taken from Archers by 80%. |
| Blacksmith | Support troop who repairs Footman shields. |
| Spear Combo | 20% chance to perform a quick 3-hit combo on 3 units in front, dealing (ATK*65%) DMG. |
Awakening
Edit
| Awakening | Description |
| --- | --- |
| Toxic Spear | Hurls the spear in hand. When hitting the target, there will be toxic fog damaging up to 6 units within 350 range for 70% ATK and poisoning them for 4s. |
Ad blocker interference detected!
Wikia is a free-to-use site that makes money from advertising. We have a modified experience for viewers using ad blockers

Wikia is not accessible if you've made further modifications. Remove the custom ad blocker rule(s) and the page will load as expected.