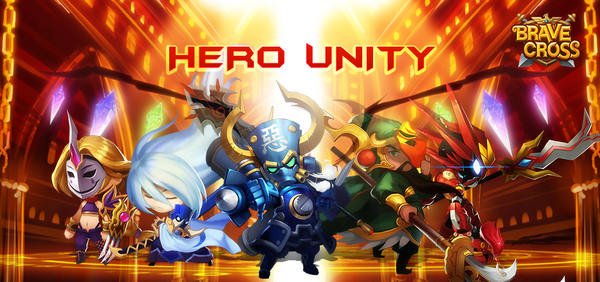 The more heroes, the merrier.
Even among heroes in different factions, their fates are intertwined with one another.
Introducing the new Unity system:
Note: Unity contains many currently unobtainable heroes; only names, avatars and introductions are available. New hero info will be announced officially, so stay tuned to our news.
What is Unity?Edit
Collect certain hero sets to activate respective Unities and its bonuses.
Heroes don't have to be deployed
The more powerful heroes in your set are, the better the bonuses
「Unity」 Perks Edit
Basic hero attribute bonuses (before equipment, War Souls, Costumes, Wings)
​

Collecting hero sets grant:
For every 6000 BP gained, a bonus is added.